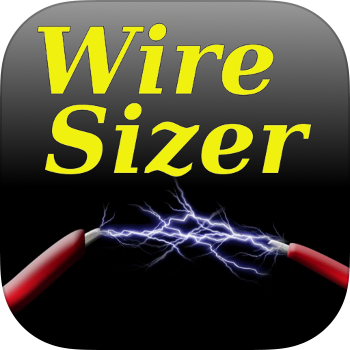 WireSizer for iOS, macOS, and Android
DC Voltage Drop Calculator App
Content at the above links was unsolicited and is not associated with Juggernaut Technology, Inc.
WireSizer is the intuitively easy tool for iOS (iPhones & iPads), macOS and Android devices to calculate the wire gauge needed for a desired voltage drop for most common DC applications up to 60 Volts. It is great for doing quick and accurate calculations when updating or installing wiring on boats, RVs, trucks, cars, radios, solar, or other "low voltage" applications for both do-it-yourselfers and professionals.
Voltage Drop Calculations
It's important to use properly sized wire. Undersized wire can lead to equipment malfunction or failure, and oversized wire will add to cost and can be harder to work with. And unlike "online" wire gauge calculators, WireSizer will work wherever or whenever you need it.
To find your proper wire, simply select your DC voltage, your current, and the length of your circuit by "flipping" through the spinners. No keyboard input needed! WireSizer will automatically calculate the minimum wire size for different percentages of voltage drop under normal or "engine compartment" operating conditions using copper wire. Wire gauge recommendations include commonly available sizes in AWG, SAE, and ISO/Metric sizes.
WireSizer allows you to select voltages up to 60 VDC, current up to 500 amps, and total circuit length up to 600 feet, (or 200 meters).
Results calculated are for voltage drops between 1 and 20 percent (which you can "flip" through to choose the one which best fits your purpose), and commonly available wire sizes between 4/0 and 18 gauge AWG and SAE, and 0.75mm2 and 92mm2 ISO/Metric.
WireSizer will also let you select whether the wire is going to run through an engine compartment or a similarly "hot" environment, is sheathed, bundled, or in conduit, and select the wires insulation rating (60°C, 75°C, 80°C, 90°C, 105°C, 125°C, 200°C) to fine tune your results. The ambient temperature inside an engine compartment is considered 50°C, and outside is 30°C.
And finally, the voltage drop calculation results are compared with the safe current carrying capacity of the wire ("Ampacity"), to make sure the wire suggested is suitable.
For your convenience, WireSizer also includes a "materials list" so you can record your wire selections. (Not yet available for Android.)
You can optionally display fractional Amps or Watts in addition to Amps to save yourself a calculation.
WireSizer wire gauge calculation results meet ABYC E11 specifications. ABYC specifications meet or exceed NEC where applicable, and correspond to ISO/FDIS.
Not for use with AC circuits.
To learn more about Voltage Drop, and how WireSizer can help you, please read our User Guide!
Ad free, and will cost less than the wire scraps you throw away at the end of the day.
For technical support, comments, or questions, please email us at info@WireSizer.com.
Copyright 2012 - Juggernaut Technology, Inc. All Rights Reserved.
---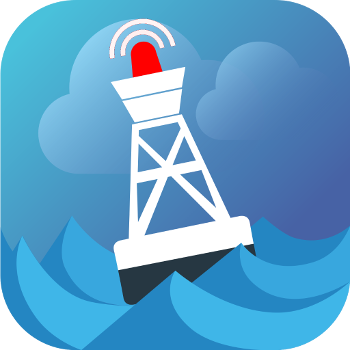 Would you like to know current and recent ocean conditions? Try NOAA Buoy Reports, our app that not only tells you current ocean buoy conditions, but past history up to 45 days!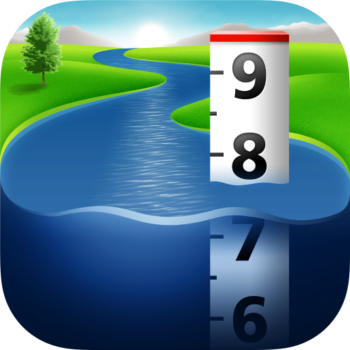 Quickly get the latest observations, recent history, and forecasts for most of the rivers, streams, and waterways that NOAA actively monitors in the USA with Rivercast. Check out our great map interface and interactive graphs!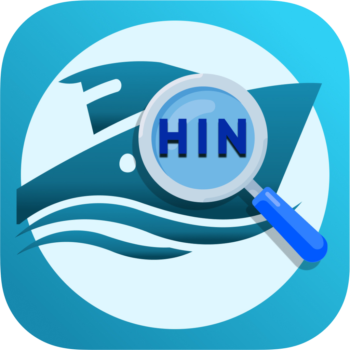 Do you ever find yourself walking down a dock, scratching your head wondering, "Who made that boat?" Try HINSearchPlus, our Hull Identification Number lookup and more App!